Samer:  I didn't know the answer.  But now based on gumby's answer, in Shinbot you have this:
<AIConstants>
            <Flags>NoStartleAnim EnableMeleeFireDodge ShootDodge NotUsed</Flags>
in Hayate you have this:
<AIConstants>
            <Flags>EnableMeleeFireDodge ShootDodge NotUsed</Flags>
So perhaps the NoStartleAnim flag is the key.  I have not tested this out.
To answer Yoriko's question, AI's can be aware of edges through the use of pathfinding grids. 
The first photo shows my current release of the Parkour level, you can see blue grids that extend past the edge, so the AI thinks it is safe to go there and they fall off.
Now in the second photo, I added danger quads to the edge, so now it appears as orange grids, the AI will know it is dangerous to go there and should stop.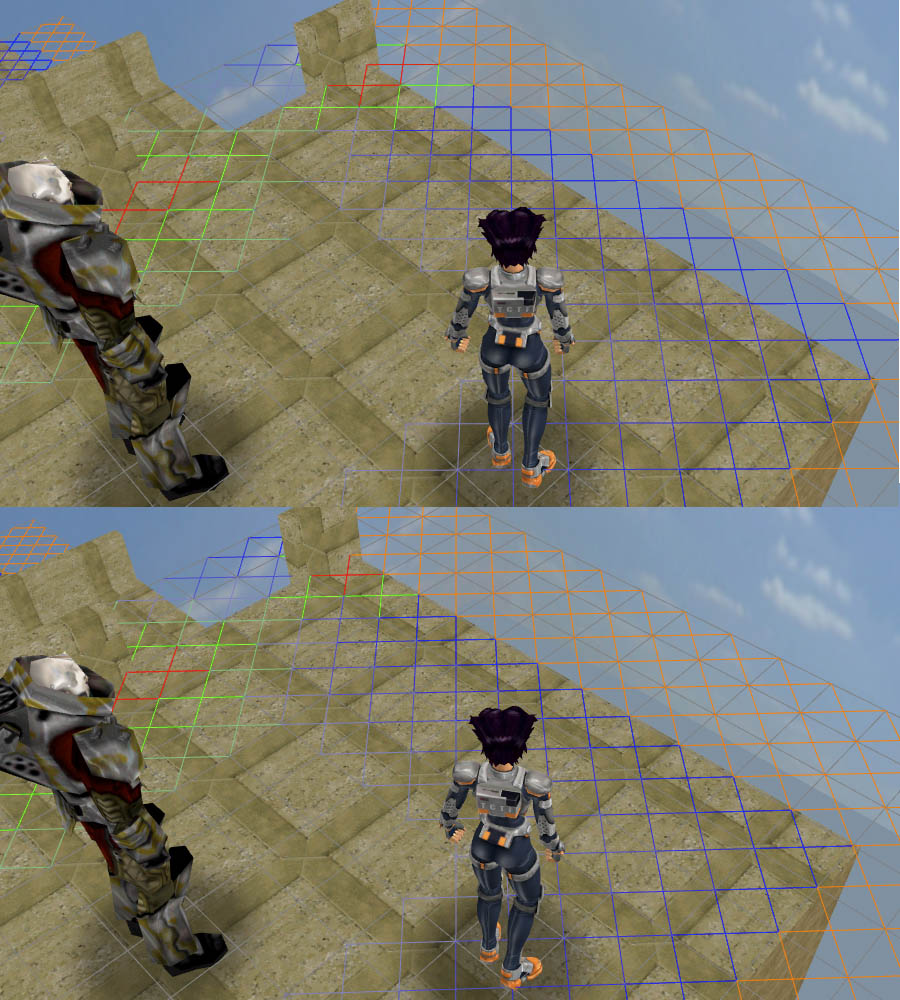 I don't remember what all the colors of the grids mean, the info is somewhere in the wiki.